Speculative fiction incorporates settings and characters created out of imagination and speculation rather than the factual realities of everyday life. It can encompass science fiction, fantasy, horror, alternative history and magic realism and often includes paranormal, Utopian, Dystopian, post apocalyptic, urban fantasy, mystery and supernatural elements.
---


​Under The House

​When child victims of a death row serial killer return from the dead seeking revenge, a bitter old widow and an eager young investigator seek supernatural justice.
-​Supernatural/Mystery/Horror


Benny
Resurrection

A frustrated cop is thrust into his childhood imaginary friend's nefarious plan to punish the world of angry, misguided, misfit adults.
-Sci-fi/Dark Urban Fantasy/Mystery
​

---


​Access Universe
Available NOW!
Lured into a lucrative online adventure game by a quirky AI, a psychology graduate student is thrust into a dangerous struggle between a maniacal player, a hierarchy of secret players, and a covert government agency all vying for control of the most advanced artificial intelligence on earth.
-​Techno-psychological thriller
*Bonus Content*
Powered by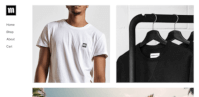 Create your own unique website with customizable templates.